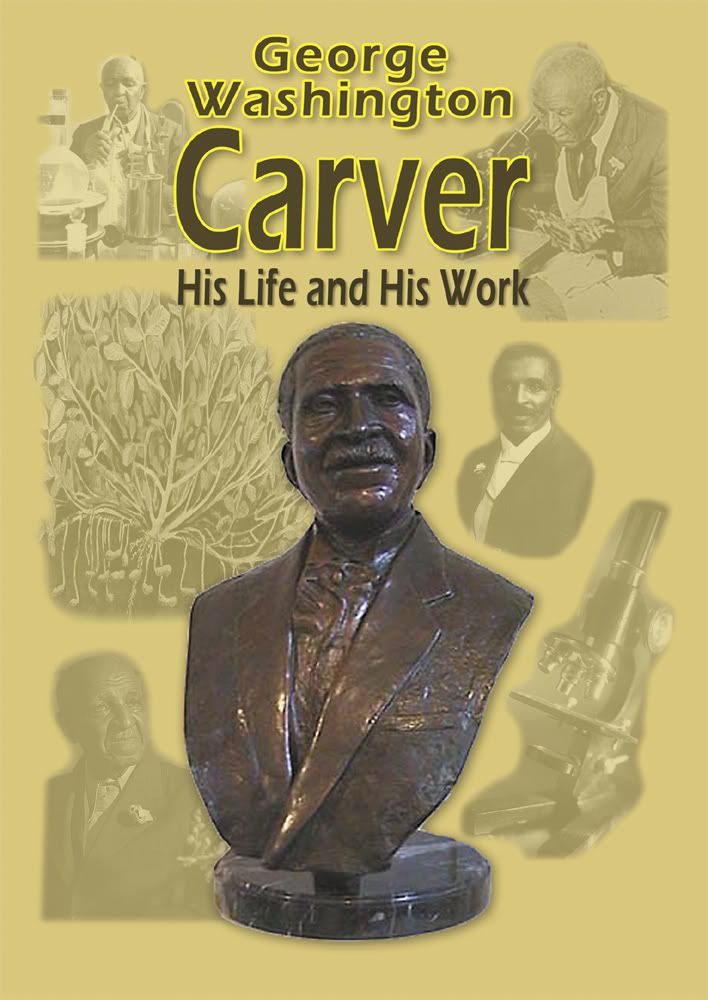 Our family had the opportunity to learn about George Washington Carver using the DVD from Marshall Publishing called George Washington Carver- His Life and His Work.  I was excited for them to be able to learn about him this way, because I feel like sometimes kids these days will learn better from a DVD.  Technology is so much a part of our world and while I don't want all of my kids learning to be staring at a t.v. or a computer screen, I don't mind some of it that way.
The kids learned a lot about George Washington Carver (and so did I!!).  We learned that he LOVED flowers.  We learned that he was a very intelligent man that made sure to help other people in his culture have a chance to become educated as well and learn how to read.  These are all great things.
The only negative thing I have to say about the DVD is that it also taught my kids some new vocabulary words.  They learned the word negro and prejudice.  While I know that they will learn these words at some point while learning the history of our country and the world, I wasn't ready for them to learn them quite yet.  I want them to first continue to learn that everyone is equal and that we need to look at people's character in order to determine if we want those people in our life.
Now, the new vocabulary was not that big of a deal.  I just stopped the movie and explained to them what the words meant and why it was a part of the movie.  The kids were totally fine with that.  I should have known prior to starting the movie that there would be words like that in it, but I just didn't think about it.  It's not a reason to not watch the movie, just something to think about next time we watch a movie from that time period.
Information at a glance:
For who? Anyone wanting to learn about George Washington Carver!
How much? $19.95-$24.95
Where to buy? Marshall Publishing
~Nicole~
Disclaimer: I received a complimentary copy of the product mentioned in order to facilitate this review.