I was a trumpet player in school and even played in college some too.  I quit playing when I got pregnant with our first child because I thought the band was too loud for the developing fetus.  Unfortunately, I never picked it back up again. :(  I have a goal to start playing again, but my trumpet is in desperate need of a cleaning due to lack of use!
As someone that knows a bit about music, I definitely want our kids to do some sort of music.  My hubby is a huge music fanatic too, so he does too.  It's hard to know what to teach them (or have them learn).  Guitar?  Voice?  Piano? Trumpet? :)  What we have done thus far is just make sure the kids have access to some sort of music.  In their playroom is a mini piano, a keyboard, a recorder, a drum set, and guitars.  And, our oldest has taken an interest in choir and that has been great for her.  We do need to take it a step further, though, and get them private lessons of some sort, but all of that is expensive and we want to make sure we make the right decision.

Enter Kinderbach!  Your child can do piano lessons online for as low as $7.99 per month.  Or you can get a DVD/CD package starting at $40.45.  Honestly, if you have ever looked into private lessons, you know that these prices are awesome!
In the very first lesson, the program starts teaching your child how to begin to train their ears.  What this means, is that it helps your child to hear high tones versus low tones, and eventually, they will be able to distinguish sounds from note to note.  I love that.  It is such an important part of learning any musical instrument or voice, so I love that Kinderbach starts there.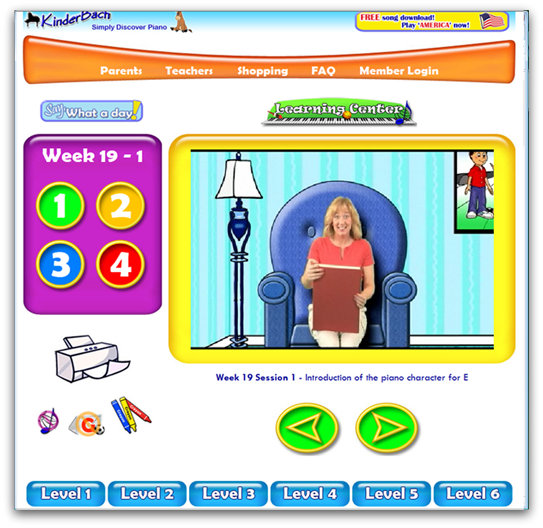 Kinderbach uses wonderful cartoon characters to teach the lessons, so of course that makes it a bit more enjoyable for most children.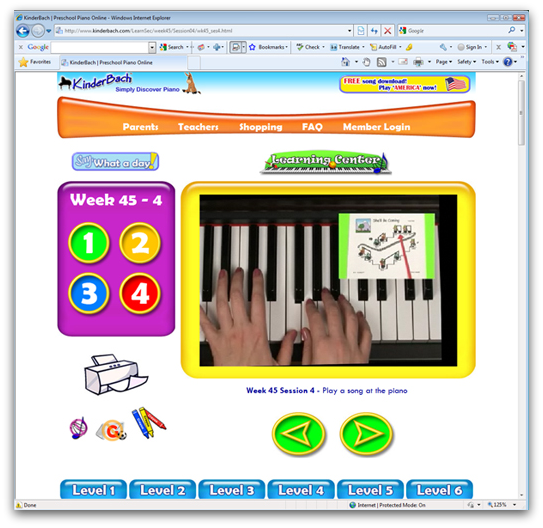 I recommend trying it out for at least a month to see what you think and see how your child enjoys it.  It's really such a small investment that it makes it worth it to try it out for a month.  Also, if you use the coupon code, TOScrew2012, it gives 30% off any order – homeschool, classroom, online or DVDs. AND it is good for one year!
Check out what my fellow TOS crew members had to say about Kinderbach by clicking on the banner below.