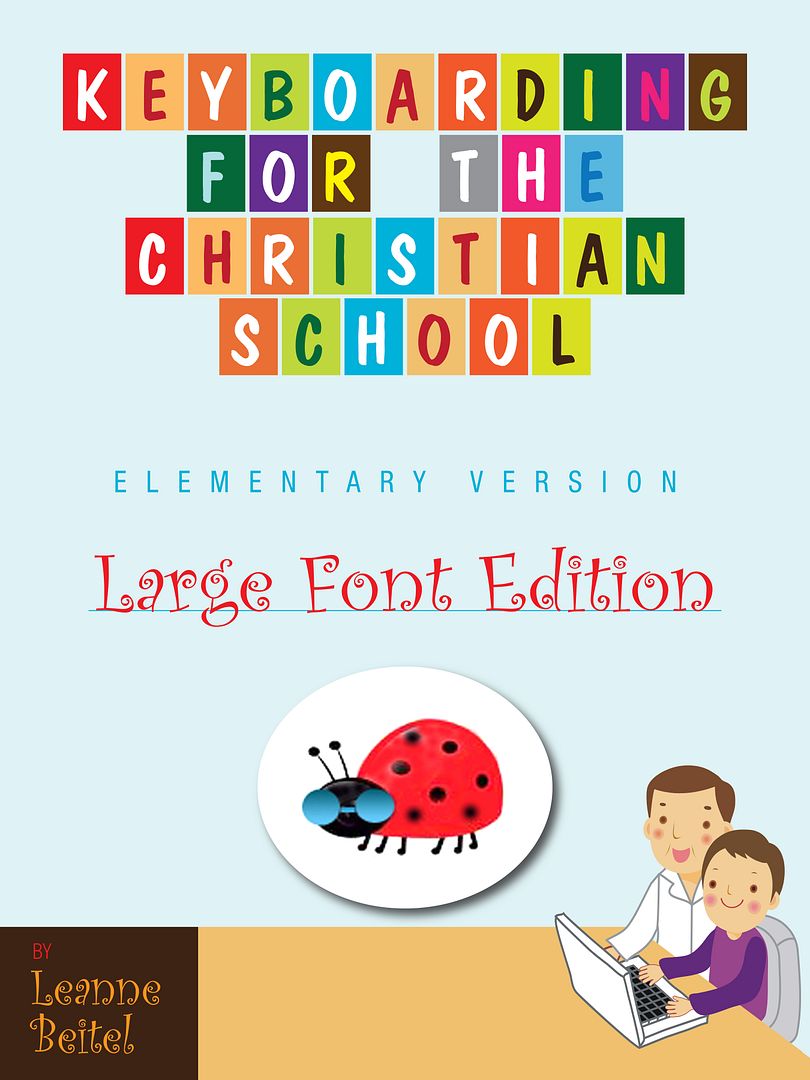 In today's world of texting and abbreviating everything we say, I feel it is important to teach our children how to type correctly.  I don't want this to become a lost art, so to speak.  I feel like a lot of kids are forgetting the proper way to spell things and definitely don't know the proper way to type with a traditional keyboard.  As much as they think it may not be important, they will still need to be able to type up research papers and book reports and that report that their boss has them write.
I, personally don't allow my daughter to type and email or whatever else unless she uses proper words.  I don't allow text-talk.  I just don't want her creating bad habits and then having to break those habits later.
I was happy to be able to review Keyboarding for the Christian School.  I've been wanting to teach Samantha the correct way to type, but just haven't made it a priority.
Keyboarding for the Christian School starts off teaching correct hand placement, and posture, then moves on to centering, time writings and creating numbered lists.  It is 'Christian', because part of the things your child will type to practice are verses from the Bible.  That's kind of cool, because if they have to type out sentences for practice, they might as well be typing the word of God!
The book comes in an old fashioned hard copy you can touch and feel, or an e-book you can use with a reader or print out.  We reviewed the large font elementary e-book. I go back and forth whether or not I like e-books.  I really still like to touch and feel my books instead of having to look at a screen.  So, I just printed out the book and put it into a binder.  It really worked well.
Samantha said it wasn't really 'fun', but she is enjoying learning how to type properly.  She was fine with it not being fun, though, cause she was kind of like, "It's keyboarding… how can that be 'fun'?… but I like learning how to type!"  That's a success in my eyes.
Information at a glance:
What is it? Christian Keyboarding
For whom? They have products for elementary and up!
How much? The e-book pictured above, for elementary students, is $12.95, but please check out their website for a complete listing of all their products!
Did we like it?  Yes, we really did!