If you haven't heard of Marshall Publishing yet, I recommend you check them out.
Last year, my kids and I learned a lot about George Washington Carver when we reviewed a dvd from Marshall Publishing about him.
Now, we have had that same opportunity with Lewis and Clark.  We have now learned a lot from The Historic Expedition of Lewis and Clark dvd.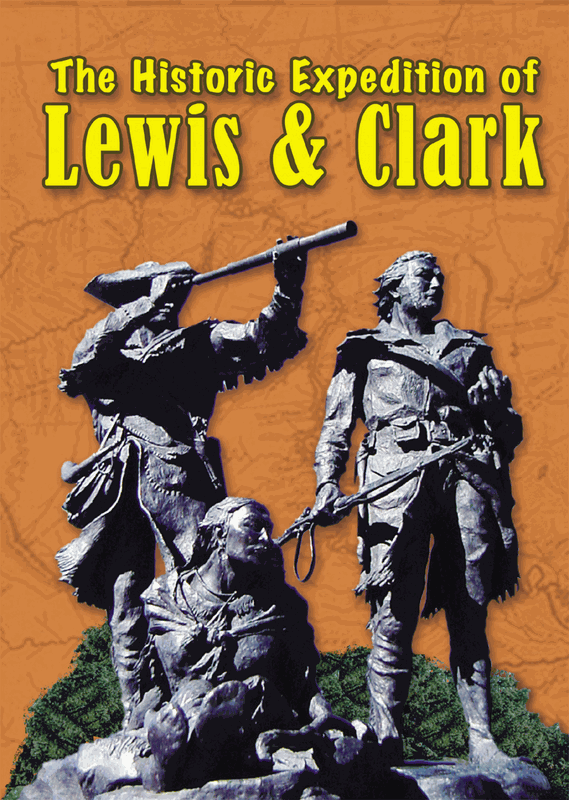 The movie starts with a scene of the Missouri River and a narrator asking questions like, "where does this river go?", "what is the landscape like?", "what are the people and animals who live there like?".  The narrator is telling us the questions that motivated President Jefferson to send Meriwether Lewis and William Clark in 1803 to navigate the Missouri River.
After that it goes into the Louisiana Purchase and how we didn't really know what we had purchased.  Thus, needing to explore it.
It tells us how Lewis and Clark took 6 months to prepare for their journey.  It tells us how many boats they used, how many men were in their crew, and showed us how the boat was moved  up the river.
The dvd is very detailed even telling about Lewis and Clark's personalities.
The dvd has many quotes from Lewis and Clark throughout.
It has real scenes… not a cartoon, like many children's historical dvd's.
It told us of the help that Sacagawea gave to the expedition.
How candles were actually a part of their diet at one point so they would not starve to death.
Their challenges with bear (one of whom took over 9 shots from their guns).  Complaints in their journals regarding insects, mosquitoes in particular… which we can relate to at our house!
It tells of what the banks of the river look like today versus back then.  It also tells of all the people that were on the expedition and what happened to them afterwards.
In their journals, they described over 50 Indian tribes, over 4000 miles of landscape, 100's of plants and animals.  All of which was described in great detail and many of which no one had discovered yet.
If you have visual learners, this dvd will be great for you to tie together your studies of Lewis and Clark.
Information at a glance:
What is it? A short (35 minute) movie about Lewis and Clark's expedition
For whom? Any age
How much? Regularly priced at $24.95, it is on sale right now for $19.95 AND… if you use the code TOS27 at checkout, you will get FREE SHIPPING!

Other TOS crew members reviewed different dvd's from Marshall Publishing.  Click the box below to read about those dvd's as well.