Okay, KinderBach isn't really 'rock', but it sure is fun!

KinderBach is a program to teach piano that is geared towards kids ages 3 to 7.
This is great, because often my 4 year old gets left out of what she would think is 'fun' school.  Most of the things that my 8 and 10 year old do online are things that she is just not old enough to do.
KinderBach has quite a few options as to how to use their program.  There is an app you can get for your ipad or iphone, online memberships where you have access to all their web lessons (over 240), and they also have dvd's, cd's and books!
At our house, we were able to review the KinderBach at Home.  It teaches how to read notes, rhythm, singing and composition using characters that make it fun!
Meet Doji, one of the many characters your child will meet: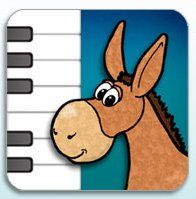 This is my way to do piano lessons!  No stress of having to perform for your teacher.  No specific time you have to be at a lesson… you can have a piano lesson every day if you want to!  And, I think most kids want to! :)
Your child will actually learn how to play songs!!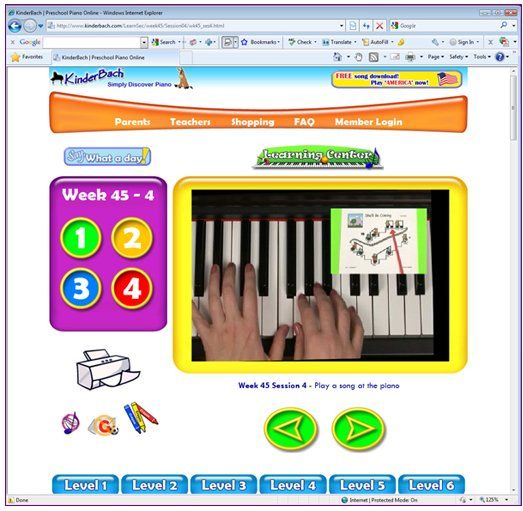 One of the things I like about this program is that your child is not just sitting there staring at a screen.  It is interactive.  Not only is your child doing different things with his/her hands and singing songs, there are also printable worksheets he/she can work on that coincides with the lesson that day.
Here are a couple examples of the worksheets: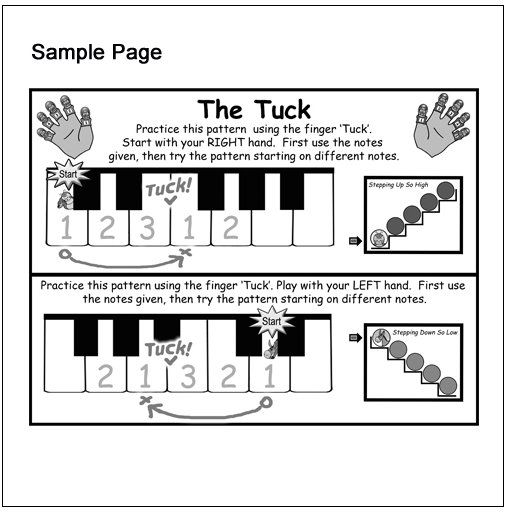 As well as books: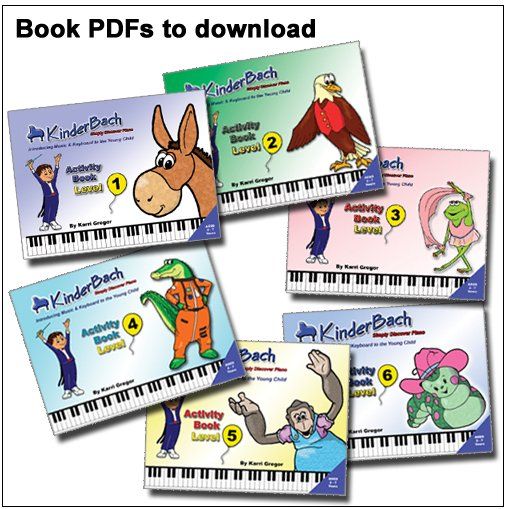 Information at a glance:
What is it? Kinderbach at Home – An online piano lesson program you can do at your own pace at home.
For whom? Kids ages 3-7 (my 8 and 10 year olds watched their sister do it and thought it was too childish for them, although they still learned something;) )
How much? Well, first of all, the first 2 weeks are free AND there is a 30 day money back guarantee!  Assuming you love it after that, it will be $95.88 annually or $19.99 monthly.  That's a big savings when you compare it to in person piano lessons!
Some of my fellow TOS crew members reviewed the iPad/iPhone app, if you would like to see what they had to say about it, click the button below.