Time4Learning has given us a 6 month subscription for one of my kids to use their service to see how we like it and tell you all about it.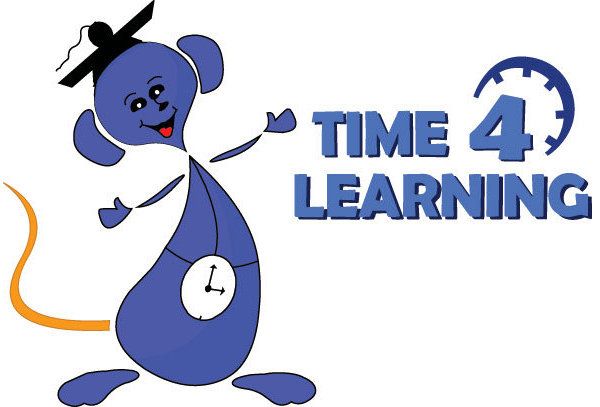 Time4Learning is an online learning program. It can be used as a full curriculum or as a supplement.
This kind of program is perfect if you have a family emergency/sickness, but still want to homeschool. Your kids can use this as their full home school curriculum. Or if you need to office school and need them to not have to rely on you for their work.
However… if you don't homeschool, don't stop reading!
Time4Learning is also used as a supplement to whatever you are already doing, whether that be at home or in public/private school. If your child is behind in a subject, Time4Learning can be used to catch them up. Also, if you child is ahead in a subject, Time4Learning can be used to encourage additional learning in that area.
The website can be a bit overwhelming at first, but I encourage you to not give up. There are parent tutorials that will help you along the way!
Some of the cool things about Time4Learning:
You can make lesson plans for your child
You can use it as a core curriculum or a supplement
There is a parent and student area. In the parent area, you can review your child's work
You don't have to have your child in the same grade for each subject!
You can have access to one grade above and one grade below the level you place your child
You set timers for the minimum or maximum amount of time to be spent in each area
And, of course, the cool thing about it from the child's perspective is that they get to "play" on the computer for school!
I didn't really use the lesson plans feature, because we weren't using it as a full curriculum. We just used it as a way to get extra stuff done and so there was something different for her to do that she didn't normally get to do. I can see how the lesson plans would be a great feature, though!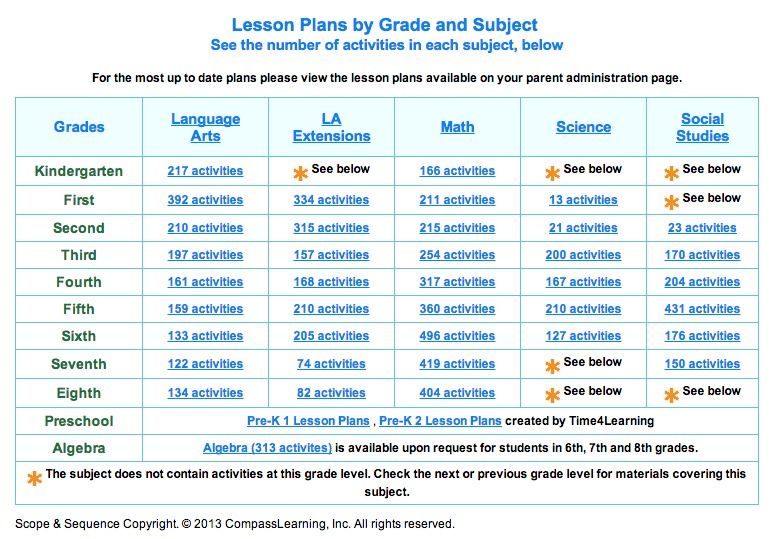 The parent section of the site is a great resource!
One of the neat things that I found when peaking around that section (which I highly recommend you do) are the spelling lists! My kids have really taken to liking spelling lately (go figure!).  On the Time4Learning website, there are printables with full spelling lists for each grade. This is perfect for my kids to test themselves/each other!
Also in the parent section, there are also reading lists included in the Language Arts portion and of course, for Science, you are given a full list of materials you may need to complete the experiments, so you will be fully prepared.
This section is all where you can set a timer for your child for each subject. You can have it set for a minimum and maximum amount of time you want them to spend on each subject.
One thing that children will like about Time4Learning, is the Playground. The Playground is a fun area with games to play. They can go to the Playground when they are finished with their daily schoolwork. Just like with the subjects, you can set a timer for the maximum amount of time you want you child to spend at the Playground.
Just so you know, if you don't want ALL of your child's work to be online, there are worksheets you can print off to solidify the information they are learning.
Overall, I like Time4Learning. I'm not big on lots of online school work, so we would always just use it as a supplement or to get caught up on a subject. My daughter finds some of it to be boring. I think that is because she used Time4Learning years ago and it is much more animated for the younger grades. I told her that's something she's going to have to get used to… school can't be all cartoons and fun as she gets older. ;) It is a wonderful resource, though, if you are looking for a full curriculum or just something extra.
Information at a glance:
What is it? Time4Learning is an online educational program
For Whom? PreK through high school
How much is it? $19.95/student/month and $14.95/month for additional students in the family. It is $30/month for high school and includes 4 classes.