Have you ever heard of the Curiosity Quest DVD's?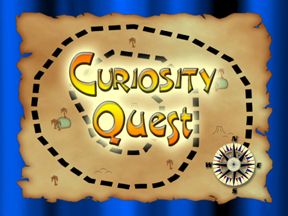 I had never heard of them until I was given the opportunity to review a couple of them for the TOS review crew.  I love them and so do the kids!
The two DVD's we got to review were the DVD Combo Pack – Produce and the DVD Combo Pack – Swimmers of the Sea.
In each episode, Joel Greene takes you on an adventure to answer a question.  They get questions sent in by viewers and then they go off on an adventure to answer that question!  Which, by the way, YOU and your child could send in a question!  How cool would that be if he made an episode based on a question your kid sent in???  I know my kids would think that's pretty cool!
A general overview of the episodes… The episodes are each 30 minutes in length, and as already stated, they each answer a question sent in by a viewer.  During the episode, Joel Greene will travel to wherever he needs to travel to answer that question fully.  These DVD's are not done in a studio… they are on location!  The episode gets interrupted a few times for Joel to ask some kids a question.  It's kind of like when a talk show host goes on the sidewalk and asks random people questions.  It's very cute and funny hearing some of the responses!  The shows are also interrupted for a "Fun Fact" a few times throughout the episode…Like… cranberries don't actually grow in water! (I would tell you how they actually grow, but that would ruin the episode for you. ;) )
The kids decided to watch the one about sea animals first.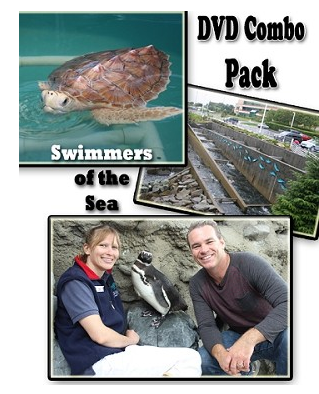 In this one, Joel takes you on 3 journeys to learn about sea turtles, penguins, and salmon.
The question sent in for sea turtles was done by video and we see children say to Joel, "We're curious about sea turtles.", to which he, of course, replies by telling them all about it!Joel went to a place where they rescue Sea Turtles and rehabilitate them to then release them back into the wild.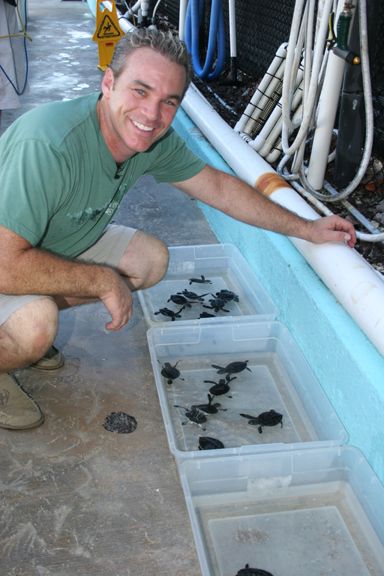 We got to see sea turtle babies and adults.  Even though the episode was filmed at a rescue center, we still got to learn all about how they live in the wild, too.
For the Penguin episode, there were actually two questions sent in! They were, "I'm curious about Penguins and how they take care of their young." and "I love Penguins.  Can you tell me why they can't fly?"
Joel went an aquarium to learn about Penguins where one of the aquarium workers took him all over to teach him all she knew.
He got to see how they sort the fish they will feed the Penguins and even got to feed them, too!  That's when we learned they swallow the fish whole!!
The question sent in for the Salmon episode was, "I'm curious. How do salmon know where to go to lay their eggs. Can you check it out?"
So, of course, Joel checked it out!  We learned about where and how salmon eggs are hatched in rivers.  And even got to see a hatchery, which is where people house salmon to lay eggs and raise the salmon.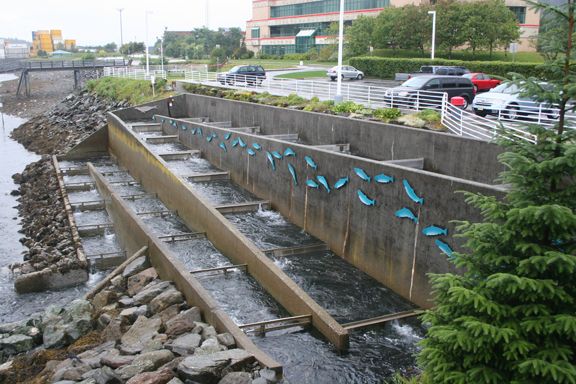 And from there, how they are released into the wild.  Very cool stuff!
On the next DVD, the kids and I learned all about how mushrooms, cranberries, and oranges get into our grocery stores.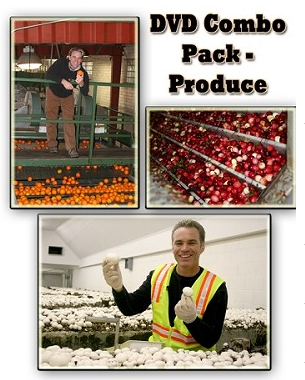 First, we learned about mushrooms, where Joel went on a quest to answer the question, "I'm curious. How do they grow mushrooms?"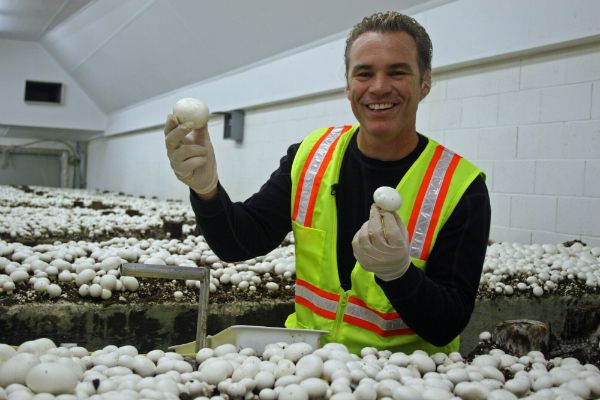 See all those mushrooms in that picture with Joel?? That is a room FULL of mushrooms that are growing!  He is on a ladder on the top of a shelving type unit where there are layers of mushrooms!  In this DVD, we learned how to determine a good mushroom vs. a bad one.  And got to see just how fast workers must go to meet the high demand!  We saw how they were grown, picked, stored and then packaged for the store.
Next up was the cranberries episode where someone sent in this question, "I have seen an ad on t.v. for cranberries, and I was wondering why the men are standing in a lake full of them."
Frankly, I've always wondered that as well.  I would tell you the answer, but it would ruin the episode! ;)  Joel does find out, though, along with how to make juice, craisins, and fresh cranberries.  He goes from harvesting to packaging to the store.
Lastly, we watched the oranges episode, where this letter was sent in by a parent, "My daughters have an idea for Curiosity Quest. This past summer on our vacation we visited a citrus packing house, it was a fascinating tour. In the middle of the tour my daughter said "This would make a great Curiosity Quest show.""
Joel went to an orange orchard in California to answer that question.  He even had a chance to pick some of the oranges and learned that it is hard work!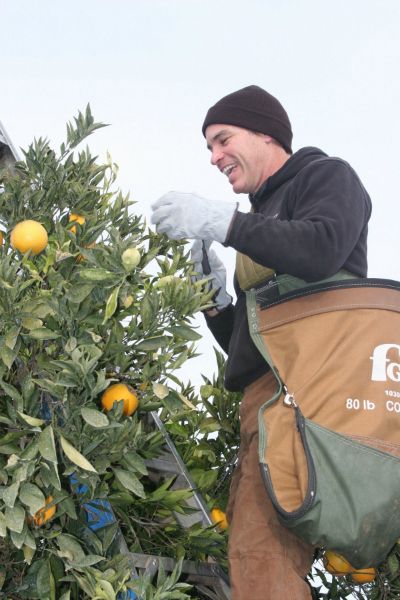 Just like with the mushrooms and cranberries, in this episode, we also learned how those oranges get sorted, packaged and sent to our stores so we can enjoy them!  In that process, we learned just how careful the workers have to be to not bruise the oranges so that they are still good for us to eat by the time they get to our kitchens!
With these DVD's your child will learn all about each subject, including some new vocabulary words!  And Joel makes the learning exciting with his out going personality.  Can't get better than that!
Information at a glance:
What is is? DVD's from Curiosity Quest that each have 3 episodes on them to learn something really cool!
For whom? Ages 7-14
How much is it? $24.95
They have many more DVD's to choose from, so I highly suggest you check them out!  If you do unit studies, they may fit right into your lesson!

Click the picture below to read more reviews from other members of the TOS review crew team!