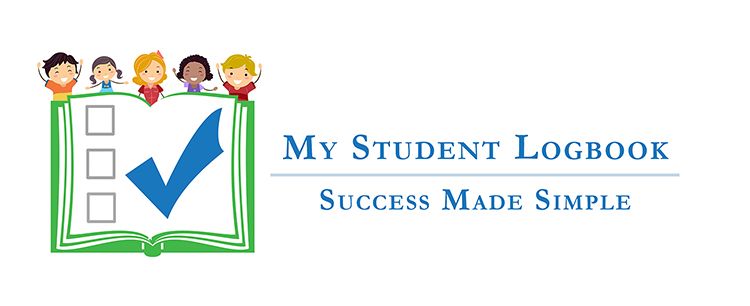 My Student Logbook is a company started by Corina Abbott and her husband out of personal needs for their own family.  Corina was trying to figure out a way to organize and streamline the home school day for her children and herself.  She was going about it the hard way though, and her husband told her she could do it a much easier way on the computer.  He showed her how to do it and from there she created her first My Student Logbook!
There are a few different versions of the logbook from which to choose.  You can get either a pdf that you print off at home or a physical version that is spiral bound.
If you get the spiral bound version, you get the added bonus of getting to pick the cover of your choice!
Right now, the choices you get to pick from are:
butterflies
horses
planets
sea life
dinosaurs
jets
rainforest
freedom
golden vines
vintage map
When picking our cover, I was planning on using it with my 12 year old daughter.  She was not with me when choosing the cover so I had to choose for her.  I had it narrowed down between golden vines and vintage map.  I ended up choosing vintage map.
She likes it, but after viewing all the covers, she prefers golden vines, so we may get that one next time.  OR… they may have even more new ones by next year and we will pick a completely different one???
In addition to picking physical/pdf and choosing your cover, you can also pick whether or not it's dated.  This is nice for those of us that don't really follow a traditional school year.
When I first got the book, there was a section for me to read as to how to use the book.  The directions are nice and clear and we were able to start using the book right away.
Here is a great video from their website that can help you understand how to use your book, if you are more of a visual learner.
There is something very satisfying about being able to put a check mark in the box when you are done with something.  This logbook provides that sense of satisfaction for kids!
There are additional pages in the back of the logbook after the pages that you will use daily.
The first one is an All About Me page.  I love this.  If you get the logbook every year, you will be able to see how your child changes from year to year (favorite color, favorite subject, my interests, etc.).
The rest of those pages, in order found in the book, are:
Prayers and Goals
Bible Verses Memorized
Books Read (With a place to right name of book, estimated hours, and what possible subjects the book can be.
Events, Projects, Field Trips, Presentations, Activities (Again, place to right activity, estimated hours, and possible subjects)
Test Records (date, test, score)
Year Highlights: My favorite memories from this year
We have not used any of the pages in the back yet, but I'm excited to use them.  I'm especially excited about the first and last pages, where I get to know my child a bit more.
The first week we used this notebook, we used it exactly as stated.  It was fine that way, but we ended up using it in a different way.
The way it is suggested, is for people who are doing the same things each week.  While we are, of course, doing the same subjects each week, we needed a good way to organize the work in a more specific manner.  My daughter was having trouble figuring out how to manage her time properly to do all the work for a week.  So, what we did was wrote down exactly what needed to be done so she could check it off.
The best way to help you understand what we did is to just show you, so here's a picture. :)
As you can see, we put specific things she needs to do, as well as more general things.  When she is done with it, she can put that satisfying check mark!
Information at a glance:
What is it? My Student Logbook – a spiral bound book meant to be used as a way to keep track of what you do in your home school day.
For whom? 2nd Grade and up
How much is it? $10-$20, depending on if you get one that is predated or not and pdf or physical.