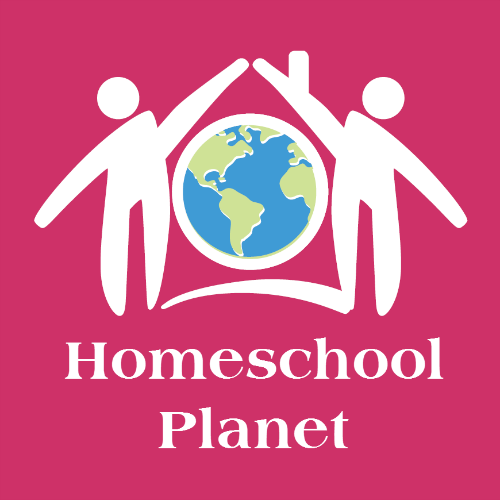 Staying organized has always been a challenge for me.
Many of you have probably seen or heard of the Homeschool Buyers Co-op site, but what you may not have known is that in addition to all the deals you can get on curriculum, you can also get organized with their online planner called Homeschool Planet.
Our family got a complimentary year subscription to Homeschool Planet. And, I have to be honest, at first, I wasn't extremely excited about reviewing it.
I have reviewed (or bought and used) many different planners. Some were "normal", some specifically for homeschoolers, and some online.
All of them had their own set of benefits and I liked them… BUT I didn't continue using them… so apparently they weren't quite what I needed or wanted.
I'm telling you right now, I have no doubt in my mind I will continue using this online planner!!
This planner has homeschool in it's name, but it is so much more than a homeschool planner. It seriously will organize your entire LIFE!
I highly recommend you go to their site to check out all the things it has to offer, but just as a bit of a preview, I will list a few things here:
you can add birthdays, anniversaries, etc. that repeat every year
you can get text/email reminders
separate logins so students (and parents) can check things off as they are completed
chore list
to do list
easy rescheduling of missed assignments
make a shopping list and then text it to yourself on your phone!
More than one child that will use the current textbook? Just copy the lesson plan and you can use it next year for a different child!
Add notes, weblinks, etc. to your lesson plan
Okay… I'm going to stop there. Honestly, this is one of those sites that truly has too much to list.
A lot of times, when a site has a lot of features, instead of it impressing me, it just overwhelms me. I guess that's a weird personality trait, but that's just how my brain works. With Homeschool Planet, I have not gotten overwhelmed using it!! It is laid out in such a way that is so easy to use and navigate!!!
When you first get on, you add in all your family members… not just your students, because you will be using this as your everything planner.
Does your husband have a meeting next week? Put it in Homeschool Planner!
Kids are in 15 different sports/activities? Put it in Homeschool Planner and keep it all in one place!
Want to remember to clean the oven this weekend? Put it in Homeschool Planner!
One of my favorite features, is the text/email reminders. I have a scheduling app on my phone that I loved because I could have it send me text reminders and everyone in the house has a login for it so everyone can see the schedule on their devices too. I no longer need that app on my phone because Homeschool Planet does all the same things, plus many more!! Oh and it has a mobile version as well, so I can still use it easily from my phone. Win-Win!!
I could keep going on and on, but I would really love it if you would go to their site and check them out. They have a video that introduces you to the program, they explain all the features in detail, and they have a FAQ page.
Information at a glance:
What is it? Homeschool Planet – an online planner for your homeschool life and EVERYTHING else!!
For whom? The whole family! Since it sends text or email reminders to everyone, it will benefit everyone in the household.
How much is it? $65/year or $6.95/month. If you're not quite sure if you want to make the financial commitment, you can sign up for their one month free trial. If you sign up after that, they will just extend your membership for one year or one month, depending on which membership you sign up for. Also Homeschool Giveaways in offering a 3 month free trial (if you get it by tomorrow, Friday, July 17th).
Why are you still reading?? Go check it out!! ;)