Do you have an up and coming reader in your home?
A child having trouble with sight words?
I have used Teach Your Child To Read in 100 Easy Lessons with my kids and I really like it, but lots of other people use sight words to help their kids.
I'm definitely not against using sight words, it's just not a part of the 100 Easy Lessons book.
Well, The Reading Game, is a memory game using sight words.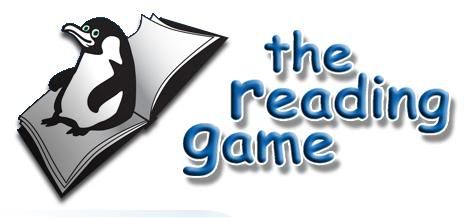 It was developed by the authors of Wordly Wise.  Basically, you play memory, but instead of pictures on the cards, there are words.  There are always 2 players, where one player is the student and the other player is the tutor.  When the student finds a match, he/she is supposed to read the card out loud.  If the student can't, it's no big deal; that's where the tutor will step in and read it to them.  There are 6 books and 6 sets of cards that go with each book.  You start with book 1's set of cards and play memory with just those cards.  When the student can read all the cards in that deck without help, you move on to the next set of cards.
I really like this game!  First of all, the characters for each book are super cute!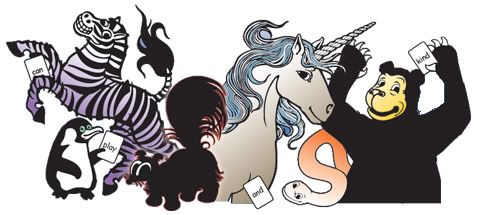 And, if you need more reasons than that ;), my son has been asking to play it just about every day!  It's not a boring 'learning game'.  It's just a game that they happen to have fun playing (oh yeah, and they learn words too!)!!!!  He has been getting so much better at reading since starting the game.  It makes it fun to learn and we all learn better that way!
Information at a glance:
What is it? The Reading Game
For Who? Ages 4 and up
How much? $24.95
Where can I buy it? On The Reading Game's website
The wonderful people with The Reading Game have let me do a giveaway too!  One of you will win The Reading Game for your family!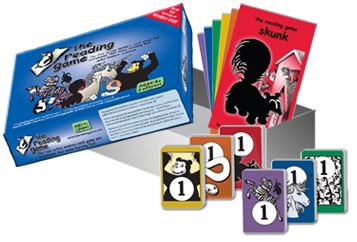 Just enter using the Rafflecopter form below.  If you aren't familiar with Rafflecopter yet, feel free to contact me and I will be happy to help.

Disclaimer: I received a copy of the product in order to facilitate this review as a member of the TOS crew.  You can find other reviews of this product and others on the TOS crew blog.