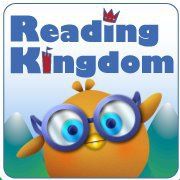 Reading Kingdom is an online program for ages 4-10 to help them read and write to a 3rd grade level.
Our son is in 3rd grade this year and knows how to read well.  However, he does need help in the area of reading comprehension, vocabulary and writing skills.
So, even if your child is a great reader, don't bypass this program because you think they don't need it.  If they still need help in any of the areas below, this program is definitely still worth it!

The first 'lesson' when your child starts this program is an assessment.  Since it is for 4 year olds to 10 year olds, the assessment starts at a very low level.  My son was not happy with that. :)  I had to explain to him that the program doesn't understand how much he knows, so it has to start him at the very beginning.  He was okay with that, he was just bored with it.  Once he was finished with the assessment, it had him at the right level and the next day he was able to begin his lessons at the appropriate knowledge level.
In the picture below is an example of one of the lessons.  The program will tell your child to spell out the word.  So, they would need to type out the word dog, while navigating around the other letters.  Good practice for those kids with dyslexia or other reading problems.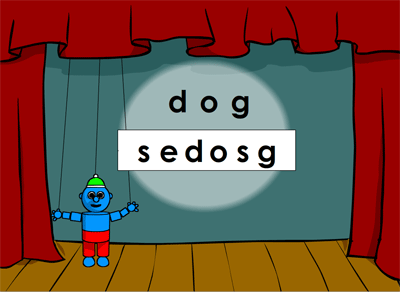 In the next picture, you can see the program is helping your child with vocabulary.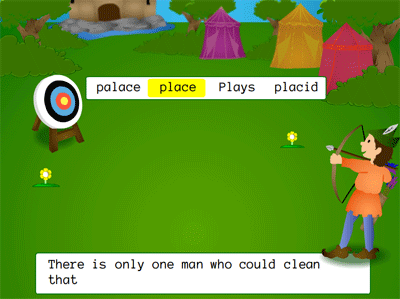 This program customizes itself to each child depending on how the child interacts in the program.  According to the Reading Kingdom website, Reading Kingdom:
is structured so that a child skips over words that he or she can already read and write. That not only saves precious time, but accelerates learning which adds to a child's motivation.
offers tutoring techniques that enable a child to overcome any errors he or she may encounter with the reading software. This allows every activity to end successfully, with a resulting increase in skill and confidence.
includes a Progress Check at the end of each of the five levels of reading/writing, to assess whether a child has mastered that level in the reading software. If the achievement is on track, he or she moves to the next level of the reading software; if it is not, a set of review activities is provided to bring a child to the level needed for continued progress.
Within just a couple lessons, your child is able to use the program without you being present.  You will be able to log in and view your child's progress.  You will also receive emails with updates as to how your child is doing.
Information at a glance:
What is it? Online reading and writing program
For whom? Ages 4-10
How much is it? You have a free 30 day trial, so I definitely suggest taking advantage of that!  If I were you, I would use it every day for that 30 day period to see how you and your child likes it.  After that, subscriptions are $19.99/month (with no monthly minimum), or $199.99 per year (20% off).  Additional children in your account get 50% off ($9.99/month or $99.99/year). You can cancel your subscriptions at any time, so there's no real risk.
They also have a scholarship program available if you can't afford their fees.  That's how passionate they are about helping kids learn to read!
Did we like it? Yes, we do like it.  In fact, my son asks to play it every day.  (Notice I said play… he knows it's a school program, but he just thinks it's fun!)