I love it when I can add game-based learning in to our home school!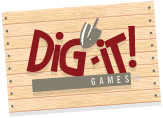 As a part of the Schoolhouse Review Crew, Dig-It! Games has given us access to a game called Mayan Mysteries (Online Game).

It is a game you play on a computer.  They also have a game you play on an ipad.  If you are interested in learning about that, I highly suggest you click the banner at the end of the post to read reviews from other Schoolhouse Review Crew members.  Some of them reviewed it as well!
For the computer game, you will have a login username and password so you can keep your place in the game.
As you may have guessed, your child will learn about the Mayan civilization while playing this game.
It's more than that, though, your child will also work on critical thinking and problem solving skills.
This game is geared towards your middle school aged child.  This is nice, because it seems like a lot of the online educational games I've seen lately are for the younger crowd.
The Game
So, what will your child do in the game?
Well, he will be on a quest to find a thief named Ladrone.  Ladrone is searching for a specific artifact.

On this quest, they need to solve problems…
explore Pompeii…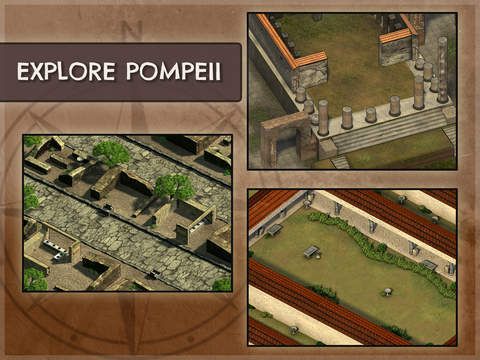 and learn about Roman life…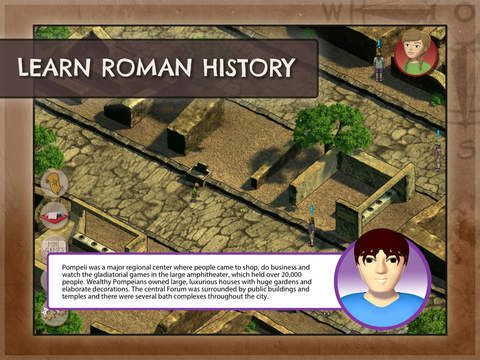 And, one thing I know my son especially liked was when he was learning about the different artifacts he found!

My son's absolute favorite part of the whole program is the mini games.
There are a few mini games.  One of them you answer questions and a car moves.  You can't let the looters catch you.  If you miss a question, the looters get closer to you.
Another one, you are figuring out a secret code.  And in another one… you pick a spot to dig and you try to find an artifact… all while a timer is going… so you have to dig fast!
There is really so much involved in this game, your child could play for hours.  They can always replay the mini games, too.
I asked my son to tell me something he learned from this game so I could share it with you.  This is what he had to say"":
"There are different calendars for the Mayans.  One is around 300 something days.  The calendars have different names.  And, if there is a word you don't know on the game, and it's a different color other than black, you can click on it and another page will come up so you can read it and figure out the what the word means." (That last part wasn't about what he had learned, but he added it when he told me so I thought I would add it too.  He obviously thought it was important for you to know!)
Hopefully you know he learned about more than just calendars… I think that was just something he found interesting and wanted to share.
He has had a great time with this game!  Here's a little picture of him at the start of the game.
Information at a glance:
What is it? An educational game you play online
What will your child learn? A few of the things they will learn and do…
Mayan pyramids
Mayan calendar
8 real Maya cities
over 200 different Mayan topics
over 25 puzzles
For whom? Middle school students
How much is it? $3.99